Borden Insurance: Quality Auto Insurance in New Bedford, MA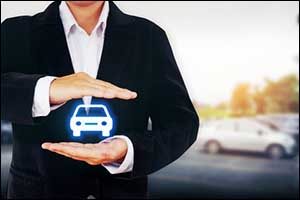 What makes one insurance company better than another? Of course, quality coverage and affordable pricing are significant, but customer service is important, too. Borden Insurance offers a wide range of Massachusetts auto insurance options and insurance companies to our customers. In fact, our insurance agency in New Bedford has been around since 1909. Family owned and operated, we are committed to providing our clients with the very best in coverage, pricing, and customer service.
If you are in the market for New Bedford car insurance, whether you bought a brand new vehicle or are looking for a different provider, you can trust Borden Insurance. You can come in and work with one of our agents in-person, or you can use our handy online form to get the process started. You can even call our office at your convenience to discuss options for Massachusetts auto insurance coverage. Our team of highly trained and experienced agents can help you find the policy that is right for you.
Set Auto Insurance Goals
Before you speak with an insurance agency in New Bedford, it can be helpful to set some auto insurance goals. Do you know what you want? Do you know the type of coverage that you are required to get? Spending a little bit of time doing research can save you a lot of time during the car insurance set-up period and your local New Bedford insurance agent at Borden Insurance Agency is here to help. If you are buying your car from a lender, it is likely that they will require full coverage. The state that you live in may also determine the amount of coverage that you are required to get. So even before you get a chance to figure out how much insurance you want, you will need to meet the criteria of the lender and state first.
How much liability coverage do you need?
What type of driving do you do?
How many miles do you drive each year?
Do you have teenage drivers?
Are there any extra options you want to include such as GAP insurance .
These are just some of the things that you will want to discuss with your New Bedford agent when you call about auto insurance. Other goals can be to save money, reducing costs for premiums or to get better customer service. The more you know your priorities, the easier it will be to get what you want when you contact an insurance agency in New Bedford, MA.  Your agent can help you get the coverage you need at a price that you can afford.
Ask About Discounts
When you contact Borden Insurance to ask about Massachusetts auto insurance, make sure to ask about available discounts. In some cases, discounts can be given for multi-line or bundled insurance policies. For example, if you have your New Bedford car insurance and home insurance with the same provider, you might be eligible for some significant savings. Other factors can affect your premium as well, including safe driver discounts for a clean driving record with no accidents or tickets, and discounts for being insured long-term.
Your age and number of years driving can affect your auto insurance in New Bedford, MA. While you can't help how old you are, you can ask if there is anything you can do to lower your rate. In some situations, safety driving courses, good student documentation, and other options can be helpful. When you call, ask about rewards, discounts, and multi-line coverage for multiple vehicles or different types of policies. Our agents at Borden Insurance will work with you to find the best deals for your Massachusetts auto insurance policy.
Review Existing Coverage
While some people only think about their auto insurance when they add a new car, it is important to review your existing coverage. Some of the times when it is most rewarding to review is when you pay off your vehicle loan, move to a smaller town, get married, and buy a new home. If anything else changes in your life that might affect your New Bedford car insurance, it's a good idea to call your agent. Make sure that your contact information is up-to-date with your insurance agency in New Bedford and that you alert them to any changes as soon as possible.
Contact Borden Insurance by calling 508-999-3636 or use our online contact form to get started with a quote for auto insurance in New Bedford, MA, and the surrounding Southcoast Massachusetts region. Our agents can answer any questions that you might have about your policy or provide you with a FREE QUOTE for new insurance. Call today and see why so many people trust Borden Insurance for all of their personal and business insurance needs.