Back to School in New Bedford, MA: Get Your Car Ready to Go!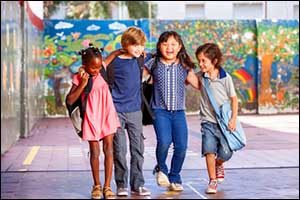 Whether you are headed off to college or making plans to shuttle your children to and from elementary school, it is important to get ahead of maintenance servicing for your personal vehicle before the school year starts. Whatever your schedule, take time now to get your car or truck in order so you won't have to worry about oil changes, tire rotations, manufacturer servicing milestones or anything else. Your MA auto insurance agent can provide you with tips and information to help you get the most out of the family car. Take time to review your Massachusetts auto insurance policy at least once each year to ensure that everything is current and up-to-date.
BASIC MAINTENANCE – The first thing you need to do is to make sure that all the basics are covered. Take a day to get your tires checked, rotated, and inspected to make sure that they are ready for your busy schedule and the upcoming fall weather. You don't want to get caught in the first major rainstorm of the year or hit a pile of leaves just to discover that you no longer have enough traction on your tread. Check all the fluid levels, including the coolant, transmission fluid, brake fluid, power steering fluid, and oil, to make sure that everything is in good condition. Inspect your wiper blades to see how they fared over the hot summer months.
BRAKE CHECK – Another important safety inspection that many car owners overlook is the brakes. While there is that "built in" alert that comes in the form of screeching sounds when the pads are wearing thin, you don't want it to get to that point when you are carrying precious cargo to school and back again. If you are preparing a vehicle for a grown child to take off to college, it is important to ensure that their brakes are in good working condition. You can get them inspected by a local mechanic and make repairs, replacements, or do upgrades as needed.
SCHEDULED SERVICING – One of the landmark servicing points is the 60,000-mile service. This is when most of the work on your vehicle needs to be done. Most is preventive maintenance, but it should be taken care of before the bad weather hits for the school season to avoid accidents and safety issues during the fall and winter. If you are due or nearly due for the 60,000-mile service, make sure to get your vehicle in to the dealer and get the work done. Not only will this save you from breakdowns and other problems in the future, but it can save you money by fixing potential problems in advance before the breakdown actually occurs.
SAFETY EQUIPMENT – Your agent at the local auto insurance in New Bedford, MA can provide you with a basic list of safety equipment that every vehicle should have available in case of emergency. Jumper cables, mechanic's gloves, a flashlight and batteries, a tire jack, safety flares or cones, fix-a-flat product, and anything else you might think you need. You can visit a local auto supply store to get a pre-made safety kit that will include many of these items. Your New Bedford car insurance is designed to protect you in the event of an accident, but this safety gear will help you to stay safe on the side of the road during a breakdown or incident.
PRACTICE MAKES PERFECT – If you aren't sure what it takes to change a tire or if your child has never changed a tire before, take time to learn how. Practicing a tire change on the side of the road can be very beneficial, providing real life experience that can help in case of an emergency or breakdown. Do it from start to finish and if you aren't pleased with the results, go out and do it all over again. Ask your MA auto insurance agent for even more tips that you can use to improve your experience with Massachusetts auto insurance.
Get a FREE Quote at Borden Insurance
Borden Insurance Agency has provided local car owners with top quality auto insurance in New Bedford, MA and the surrounding area for over 100 years. Give us a call at 508-999-3636 and get a FREE quote from one of our local MA auto insurance agents. Our team can provide you with quality insurance coverage to protect your investment and make sure to get the best deal possible on your insurance premium.