Home Insurance Quote in New Bedford, MA for New Home Buyers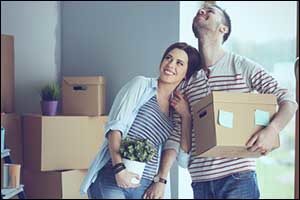 One of the most exciting and trying moments in life is purchasing a brand new home. There are lots of expenses to think about outside of the monthly mortgage payment, such as the down payment, annual property taxes, and getting a home insurance quote. New Bedford homeowners insurance is designed to protect your investment from things that are out of your control, such as weather related damages. The best place to start is by visiting your insurance agency in New Bedford to talk about what you need to get in the way of a Massachusetts homeowners insurance policy.
What to Expect
Start by doing some research to find out how much the previous owners were paying for insurance, property tax, utilities, and other essential costs. There are certain factors that will reduce the cost for your home insurance quote, such as living close to a fire department, the age of the home, and any previous claims that may be on record as being filed for the property. In fact, some prospective home buyers will even meet with their New Bedford homeowners insurance agent to discuss rates in the local area. Some parts of the region will have higher rates than others, depending on many different factors, including some of the ones that were already mentioned.
Expect to have options available to you, such as the opportunity to start the insurance right away if you are working with the same agency that you are already with for your Massachusetts auto insurance policy. This can be extremely helpful in satisfying the requirements of the lender during the purchasing process. You should also expect to have payment options, such as paying the entire year up front or being able to make monthly payments. Many homeowners combine mortgage, property tax, and insurance costs into one monthly bill through the lender and have payments made to the insurance agency in New Bedford annually through their monthly payments as part of an escrow account.
How to Get Discounts
There are things that you can do above and beyond to get discounts on your Massachusetts homeowners insurance policy, such as fixing up or renovating the home. Extra features that provide added security and safety, such as smoke alarms, carbon monoxide detectors, security alarm systems, locking mechanisms on pool gates or backyard gates can also be beneficial as well. When you get preliminary pricing for a home insurance quote, make sure to ask about any other things that you can do that might qualify you for a discount on your premium for New Bedford homeowners insurance.
Bundling is another method used by many homeowners to get discounts not just on their home insurance quote for a new property, but also for their car and life insurance. Bundling is when you combine your car insurance and home insurance under one connected policy. This can help to reduce your rates for both types of insurance and save you money. Check with your local insurance agency in New Bedford to find out if bundling is an option for your area and the type of policies that you currently have. However, it is important to remember that getting "cheap" insurance should not be the goal. Your goal should be to get a policy that protects your investment and everything in it.
What is Covered?
This should be the big question when you visit your local agency to discuss Massachusetts homeowners insurance. You might be surprised to find out what is covered – and what isn't. For example, flood insurance is not standard with the basic New Bedford homeowners insurance policy. It is an extra rider policy that gets added on to protect homes in flood zones or areas where floods have occurred in the past. Your agent can provide you with information on additional rider policies based on the specific needs and requirements of your home, the area in which you live, and the things that you want to be protected. Ask for a basic home insurance quote and an additional quote with the rider figures included.
Contact Borden Insurance
If you are looking to purchase a new home or are shopping for new insurance for your existing home, contact the team at Borden Insurance by calling 508-999-3636. We can help provide you with a comprehensive home insurance quote and answer any questions that you might have about requirements for Massachusetts homeowners insurance. Our insurance agency in New Bedford has been serving the SouthCoast region since 1909, and we have earned a solid reputation with clients all throughout the area. Call today for a FREE quote on New Bedford homeowners insurance or an auto insurance policy.