Fall Home Maintenance Tips for Homeowners in New Bedford, MA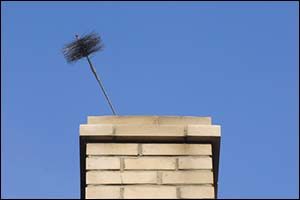 It is important to perform seasonal maintenance and inspections on your home each year before the extreme weather of winter or summer hits. Speak with your New Bedford insurance agent about any changes or upgrades that you have made to your home to make sure that you are covered properly by your MA homeowners insurance policy. Home insurance in New Bedford is designed to protect your investment from disaster. However, it is also very important for you to perform regular maintenance and upkeep to ensure that your home stays in good condition.
Take this time to go over your New Bedford homeowners insurance with your local agent at Borden Insurance. From the leaves and storms of autumn to the snow and ice of winter, it's a great time to make sure that you have the coverage that you need. Some of the tips below will help to protect your investment, while others will work to protect you and your family during the coming seasons.
Tip #1 – HVAC Inspection & Maintenance
As soon as summer fades away, contact your local HVAC service company to schedule seasonal maintenance. They will make sure that your air conditioning unit is cleaned and closed up properly after a long summer of use, and will also make sure that your heater is clean and prepped for use when you need it. Cleaning the filters, coils and even the ductwork is an important part of getting your home ready for fall. Speak with your New Bedford insurance agent for even more HVAC tips that may save you money on your bill.
Tip #2 – Fireplace Cleaning & Servicing
If you have a fireplace in your home – whether it is wood-burning or gas – make sure to get it cleaned and serviced before you use it. Birds can nest inside of chimneys, which can lead to a dangerous fire that could destroy your home. You should have your chimney cleaned out annually by a professional chimney sweep. This investment is usually much more affordable than most people realize and it is worth it to hire a professional for that peace of mind. Home insurance in New Bedford sees many claims each year due to fires that come from problems with the chimney and the fireplace. Protect your home and family by taking care of this important fall cleaning task.
Tip #3 – Remove Screens & Check Windows
This is the time of year when most homeowners remove screens and store them away for the winter. Older homes with older windows may also be putting in storm windows to provide extra protection from fall breezes and cold storms. Newer windows provide better protection from the cold and damp, but should still be checked to ensure that the seal is still holding tight. Check windows and doors to make sure that everything is working as it should and that there are no drafts. You can hire a pro to come out and make repairs or purchase seal kits to fix the seal on your own. Just make sure that you aren't wasting energy and fighting a draft all winter long. Find out about any discounts that may or may not be available with your MA homeowners insurance for upgrading to more secure and energy-efficient windows.
Tip #4 – Fire Prevention & Protection
Fire fighters recommend that families replace the batteries in all of their smoke detectors every six months. October is often a fire prevention month with most local governments and departments, so it pays to include battery replacement and inspections as part of your fall cleaning routine. Check the first aid kit and fire extinguisher in your home to make sure that they are up-to-date and ready in case of an emergency. Create a fire escape route with your family and remind them about any other rules that you have created for safety. Talk with your New Bedford homeowners insurance provider for more fire safety tips.
Tip #5 – Landscaping
Anyone who has ever owned a home in New England during the fall season knows about the sheer volume of leaves, acorns, pine needles and other debris that end up in the front yard, backyard, on the roof and in the gutter. Cleaning out gutters is never fun, but it must be done to prevent clogs from forming during fall and winter rains, as well as for when the snow melts in the spring. Make sure to put away all of your landscaping tools, including your garden hose, and store them safely in a garage or shed. Make sure that all of the outside faucets are shut off to prevent any damage from freezing and cover or store your outdoor furniture to prevent it from being damaged by snow or ice. Home insurance in New Bedford provides coverage for damage incurred by storms, but you need to do your part to protect your belongings and your home as well.
Get a FREE Quote on MA Homeowners Insurance
If you are in need of home insurance in New Bedford or if you just want to speak with one of our New Bedford insurance agents about your policy, give us a call at 508-999-3636. Borden Insurance has been providing top quality New Bedford homeowners insurance and auto insurance for over 100 years. You can trust our team to get you quality coverage at a price you can afford. Call today for a FREE quote or to update your current policy information.