New Bedford Car Insurance: The Advantages of Driving Lessons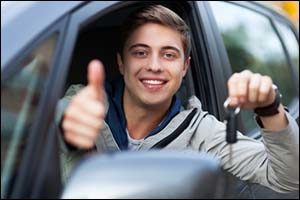 Most states require new drivers who are under the age of 18 to take driving lessons from an accredited instructor before they are able to take their driver's test. However, even if you are over the age of 18 and are a new driver, it is highly recommended that you take a driving course anyway, just to improve your abilities while out on the road. Studies show that one-on-one driving lessons are one of the most effective ways to help a new driver prepare to be more responsible. Even if you have a family member or friend of the family who is a professional driver or has worked as an instructor, nothing beats the information and experience that can come from taking formal lessons.
What About Insurance Discounts?
Speak with your MA auto insurance agent to find out if there are any auto insurance discounts or other benefits associated with taking a driving course, regardless of your age. However, it is important to understand that the benefits of becoming a safer and better driver go beyond how much you pay for your New Bedford car insurance premium. You often hear about "defensive driving," or learning how to be aware of the vehicles in front of and around you when you are out on the road. With so many people traveling the roads each day with varying levels of experience, it pays to learn all you can whether you can get a discount from your insurance agency in New Bedford or not.
Who Else Should Take Driving Lessons?
Anyone that has never had a driver's license before should take accredited driving school lessons to improve their abilities. In many cases, new drivers who have completed driver's lessons will receive auto insurance discounts and reduced New Bedford car insurance premiums because they are not considered to be as "risky" as other drivers who have not taken the course. While it might not result in a discounted rate from your insurance agency in New Bedford, it is worth it to help protect you, your vehicle and your passengers by giving you the tools you need to prevent being involved in a car crash.
In addition to teen drivers under the age of 18 and new drivers under the age of 25, who might benefit from discounts through their MA auto insurance agent, who else should take a driver's course? Auto insurance experts say that anyone who is over the age of 70 or someone who has a poor driving record, should consider taking driving lessons to prove or improve their abilities. Speak with your local agent to find out about courses that are designed specifically for drivers over the age of 70 and drivers who have already been in accidents or who have a lot of moving violations on their records.
Where Can I Get Lessons?
It is important to find a reputable driving school that can go over all the basics and give you the tools you need to become a safe driver. There are several excellent schools in the local area that you can look into for this purpose. If you are having trouble locating a good school, speak with your MA auto insurance agent, especially if your goal is to apply for auto insurance discounts. Sometimes an insurance agency in New Bedford will only be able to give a discount if you go through an approved program.
Read reviews about the driving schools that you get through your New Bedford car insurance agent to find out what current and past students say about the program and the instructors. Look for comments about the vehicles used for driving lessons, as well as the quality of the materials used for training and the rates for the course. You will find a variation between each school, so it is important to choose a program that is accredited by your MA auto insurance agent, but that also fits your schedule and learning abilities.
Call Borden Insurance in New Bedford
If you are interested in learning more about New Bedford car insurance, auto insurance discounts or would like to speak with an agent at our insurance agency in New Bedford, give us a call at 508-999-3636. We can connect you with an experienced MA auto insurance agent who will answer your questions, get you the best rates, and help you get the coverage you need to protect your vehicle and stay compliant with state and federal laws. Call today for a FREE quote on auto insurance at Borden Insurance.