The Best Way to Save Money on Auto Insurance in New Bedford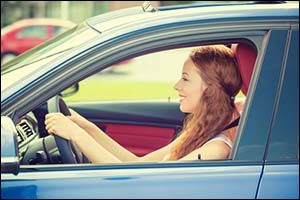 Watch a sports game or prime time television for just an hour or two and chances are good that you will see a minimum of a dozen commercial about car insurance. All of these companies promise to save you money if you just switch your policy to their program, but the truth is that there's only one true way to save money on your auto insurance policy: be a better driver. Your New Bedford insurance company may be able to offer you discounts on your policy if you have a good driving record. When you start shopping around for New Bedford car insurance, ask about any discounts that you might be eligible for that will save you money on your premium.
How to Be a Better Driver
In addition to working with your insurance agency in New Bedford to reduce your monthly car insurance premium, there are some things you can do right now that will help you to be a better driver. In fact, these tips don't require a lot from you, but will pay off in more ways than you might imagine. Having a clean driving record and learning how to avoid accidents can help you save a lot of money on premiums, deductibles, lost wages from not being able to go to work and medical bills. However, it can also keep you and your loved ones safe while out on the road.
Tip #1 – Be Focused
The first tip that you should follow is to learn how to be more focused. Keep your attention on your driving 100 percent of the time. Don't allow anything to distract you, including things like phone calls, texting or even other passengers in the vehicle.
Tip #2 – Defensive Driving
Another way to prevent accidents is to learn about a technique known as defensive driving. Be aware of what other drivers are doing around you and learn how to notice things like pedestrians and other potential hazards that you otherwise might have missed.
Tip #3 – Plan Ahead
It is important to have safe habits when driving, whether you are running errands around town or out on a long cross-country trip. Make sure to give yourself plenty of time to get from point A to point B so you won't feel that you need to rush in order to get there on time. Know where you are going before you get in the car and have contact numbers ready in case you need to pull over and ask for assistance.
Tip #4 – Safety First
Make sure to take care of safety preparations, such as adjusting your car seat, fixing mirrors, setting climate controls, turning on the radio and getting the car in gear before you begin to drive. Don't wait until you are pulling out the driveway or driving down the street to put on your seat belt or to ask passengers to put on their seat belts.
Tip #5 – Loose Items
Believe it or not, loose items, such as tissue boxes, beverages, sunglasses and other typical items can be a major cause of accidents while the vehicle is in motion. As these items move around or fall to the floor, they can get near the brake or accelerator at the driver's feet. If you will need anything, such as a remote control, toll card or fees that must be paid during your trip, have them ready and easily available before you leave.
Tip #6 – Bad Weather
Don't drive during extreme weather conditions. Pull over to a restaurant and have a meal if the storm is expected to pass or consider getting a hotel room and staying the night if the storm is expected to continue. Give yourself a four to five second cushion – or more – between you and the vehicle ahead of you if the weather is bad.
Tip #7 – Slow Down
There's no reason to drive so fast and/or recklessly if you plan ahead and give yourself time to get to your destination. Go with the flow of traffic and make sure that you give yourself enough time to stop or react if the vehicles in front you suddenly stop for any reason. This will lessen your chances of being in a costly accident, as well as reduce the severity of the accident if it is unavoidable.
Contact Borden Insurance in New Bedford
If you are looking for top quality auto insurance in New Bedford or the surrounding area, contact Borden Insurance. We are an insurance agency in New Bedford, which specializes in auto and homeowners insurance. Call today and find out why so many of your neighbors count on our friendly and experienced New Bedford insurance company.