New Bedford Home Insurance: Why AC Maintenance is Important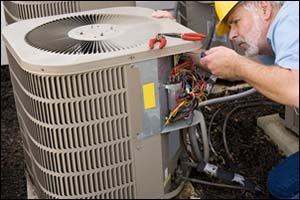 Outside of updating your Massachusetts homeowners insurance with your New Bedford insurance agent, one of the most important things you can do to protect your real estate investment is to regularly maintain your home throughout the year. Speak with your home insurance agency in New Bedford to learn more about all of the ways that you should be keeping up with repairs, inspections and regular maintenance. One of the key pieces of equipment in your home is your HVAC system. Making sure that everything is running effectively and efficiently will help you to reduce your monthly utility costs and help your system to last much longer.
Essential Inspections
There are a few key areas of your HVAC system that should be maintained on a regular basis to ensure proper function of your air conditioning unit. If you need to upgrade your home AC unit, you should let your New Bedford home insurance agent know. Any major upgrades or replacements should be reported and included in your Massachusetts homeowners insurance policy. They will note the upgrades on your policy so if anything were to happen to your home and you made a claim for a major loss due to a covered incident, you would be reimbursed based upon a brand new AC unit instead of a ten or twenty year-old system.
Some of the key areas that should be inspected regularly include:
filters – should be changed every 30-days to keep air flow clean and clear
coils – should be cleaned seasonally or more frequently if there are a lot of leaves, dirt, dust and debris accumulating on them
fins – need to be straight and aligned properly for your unit to work correctly
Why Filters Matter
Clogged and dirty filters block the required air flow in your AC unit. This can cause an obstruction, which can carry dirt and debris particles directly into the coils, which can impair the function of the HVAC system. A clogged filter can increase your air conditioner's energy consumption by as much as 5-15 percent. Some filters can be cleaned by hosing them down outdoors with a spray nozzle. Others must be replaced and can cost anywhere between $3 to $30 or more, depending on the size and type of the filter that is required.
People who have allergies, asthma and people with pets may need to change out or clean their filters more frequently. It is important to stay on top of keeping your filters clean. It doesn't take a lot of time or money to maintain, but not keeping up with simple cleaning maintenance can negatively impact your Massachusetts homeowners insurance policy. Speak with your New Bedford insurance agent about other home maintenance issues that can impact your policy coverage.
Annual Maintenance Program
Speak with your professional HVAC maintenance service provider about signing up for an annual maintenance program. Your repairman will come to your home and check your HVAC system in the spring and again in the fall. Discounts are often available for program participants when repairs or replacements are required. Springtime check-ups help to get your air conditioner and related filters, ductwork and other essential elements inspected, cleaned and prepared to work when the heat of summer takes over the local New Bedford area. The fall check-ups help to prepare your heating system for the impending cold of late fall and winter.
Ask about discounts for your Massachusetts homeowners insurance policy if you make any major upgrades to energy efficient HVAC system equipment, ductwork, fire prevention, theft prevention and any other preventive repairs or renovations. Other maintenance, such as putting on a new roof, repairing electrical or plumbing issues, and taking care of other issues that might cause damage to your home, should also be noted. You may even be eligible for tax breaks for upgrading to more energy-efficient equipment. Getting in a habit of visiting or contacting your New Bedford insurance agent at least once a year to check your policy and make sure everything is accurate is a good idea.
Contact Borden Insurance in New Bedford
If you are in need of a New Bedford home insurance policy or if you would like to speak with your local agent about Massachusetts homeowners insurance, please give us a call at 508-999-3636. Our team of experienced and highly trained New Bedford home insurance agents can help you find the policy that will provide the right amount of coverage for your home. Call today to get a FREE quote and to find out about other ways that you can save on your homeowners insurance when you work with Borden Insurance in New Bedford, Massachusetts.