12 Tips for Creating a Homeowners Insurance Property Inventory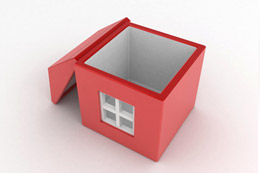 A lot of home owners might look at home insurance as a burden, something that is required by the mortgage company, but not something that they exactly would choose to get on their own. However, it is important to look at a home insurance policy as not just something you are forced to purchase – it is a protection policy for your home, your belongings and your investment. Home insurance is a good thing and your New Bedford insurance agent can guide you in how to prepare if a large property loss were to occur at your home.
One way to maximize the coverage of your Massachusetts homeowners policy is to create an accurate property inventory of all your valuables. If your house were to burn down or someone were to break in and steal your things, your claim adjuster will require a detailed list of every item that was stolen or destroyed so it can be replaced. Trying to remember everything you own after such an event can be almost impossible, so its important to create an inventory ahead of time to help you replace your important belongs as quickly and as accurately as possible.
Here are some tips on how to create a home insurance property inventory:
#1 – Prepare to Document Your Belongings
Get all of the things you will need to properly document your valuable items. Suggested tools include a camcorder, if you have one, or at least a digital camera. You will also need a notepad, a flashlight and a pen. All of these items will be used to help accurately list all of your belongings and document them visually for insurance purposes.
#2 – Video Documentation
If you have a video camera – or can borrow one for this purpose – do a quick overview recording of your home, including both the outside and the inside. Get a shot of your house address in the recording as proof that this is your home. Go from room to room to get an overview of the layout of your home.
#3 – Start in the Living Room
Chances are, the living room is where most of your big ticket items are located: television, home theater equipment and furniture. In addition to writing these items down on your list, include the brand, serial number and model number (if available) and include the purchase price and the date you purchased the item.
#4 – Take Photos as You Go
As you write down each item into your notepad, stop and take a photo of it for your records. You can group items together if you want – like your entertainment equipment, furniture, china sets or silverware – but just make sure to have a picture of each item for your documentation.
#5 – Move Around the House
Once you finish the living room, go to the other rooms of your home – the kitchen, the bathrooms, the bedrooms, the garage, the attic – anywhere you store belongings that should be documented in your notes and pictures for your New Bedford insurance agent.
#6 – Check Your Notes
After you finish taking notes of everything that you own, go through everything to make sure you didn't leave anything out. It is worth it to take a second look or to think about any items that might not have been in plain sight, that might be stored away, but should be recorded.
#7 – Get Organized
Take all of your notes, photos and video and get it organized on your computer. (Make sure you remembered to include your computer in your documentation!) You can use a spreadsheet program to organize your written data and number your photos, including the photo name in your list, to make it easier for future review.
#8 – Save It and Preserve It
Once you get everything all structured and organized, save your data to a flash drive or DVD disc so you will have it all in one location. 
#9 – Secure It
Now that all of your important information is on one storage device, you've got to protect it to make sure nothing happens to it. Store it in a safe deposit box at the bank or keep it in a fireproof safe with your Massachusetts homeowners policy, personal identification documents and other important papers.
#10 – Keep it Current
Make sure to update your inventory list whenever you sell or get rid of old items. If you replace them or purchase something new, you should also update your list. You can get away with doing this once a year, but if you make an expensive or important purchase, you should consider doing it sooner.
#11 – Hire a Professional
If you have a lot of expensive items or if you aren't sure you will document your belongings properly, you might want to consider hiring a professional inventory service. These people are trained and experienced at knowing what items should be documented and how to document them with your Massachusetts homeowners policy in mind.
#12 – Share Your List
It's a good idea to contact your New Bedford insurance agent to discuss your property inventory list and find out if there's anything else you can do on your end to help protect your valuable property items. By properly documenting your belongings, you can save thousands of dollars that might be lost if you didn't have an accurate list.