Why Cheap Auto Insurance Can End Up Costing You More Money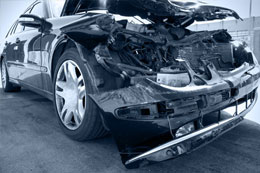 Consumers are inundated with "low cost insurance" commercials morning, noon and night – from that little reptile to the chatty lady with the big hair, it may seem as if cheap insurance is available everywhere. Unfortunately, none of these advertisements express the importance of having the right type of policy and enough insurance to cover your vehicle in case of an accident, theft or other damage.
The old adage of "you get what you pay for" has never been more true than when applied to purchasing auto insurance. It is possible to get affordable auto insurance in Massachusetts without sacrificing coverage, but first you need to learn a little more about how auto insurance works.
The True Cost of Auto Insurance in Massachusetts
Most states require their citizens to purchase auto insurance. Full coverage insurance is required by most banks or loan departments when purchasing or leasing a new vehicle. Auto insurance is simply a fact of life for most people, so it is in your best interest to take some time to learn more about it.
Most of these "low cost insurance" companies keep premiums low by reducing the level of protection for the policy holder. They aren't giving you lower rates, they are giving you less insurance. What that means is that in the event of an accident or other driving incident, you won't be as well-covered as you should be. It may seem as though you are saving money, but when you need your insurance company to come through with payments or repairs, you'll find your coverage to be lacking.
Making Sure You Are Covered
The job of a good insurance agent is to make sure that their clients are protected from liability in the event of an accident or other incident. Your New Bedford insurance agent will ask you important questions before creating a policy, based upon your individual needs and requirements. For example, the age and experience of the driver are important, but so are details like how often the vehicle is driven, how the vehicle is being used and where it is stored when not in use.
Make sure to also ask questions about the type of coverage you will be receiving with your quote. Ask what will be covered, what won't be covered and tell your agent about any unique needs or situations in which you might need additional coverage. Once your policy has been created, your New Bedford insurance agent will go through it with you, explaining any language or coverage that you might not understand.
Areas of Coverage
There are five basic areas that all auto insurance policies address. This coverage includes personal injury, body injury liability, property damage liability, collision and comprehensive. Your agent will advise you of coverage requirements for auto insurance in Massachusetts, and will also give you advice on any additional recommended coverage for drivers in the New Bedford area.
Most drivers are aware of comprehensive and collision coverage, but when it comes to liability coverage, further explanation is required. Personal injury coverage protects for some loss of earnings and some medical bills as a result of being in an accident – regardless of  fault in the accident.  Body injury liability covers physical injuries caused by an accident and property damage liability covers any damage to external property, such as buildings, street signs, lights, etc.
Cheap insurance policies leave drivers exposed, not covering many of these typically expensive costs that are often associated with car accidents. When these costs are not covered, the driver must pay out of pocket, which could end up costing thousands of dollars in significant damages.
Choosing Quality Auto Insurance in Massachusetts
You may save a few dollars here or there by going with a "bare bones" insurance agency, but it will end up costing you in the long run should you ever need to file a claim. The best way to lower your insurance rate is to talk with your New Bedford insurance agent about discounts that you may be eligible to receive.
A clean driving record and bundling home, auto and life insurance policies together, are just some of the ways you can save without reducing your coverage. Your agent will help you reduce costs while maintaining quality coverage that you can count on.