New Bedford Insider's Guide to Understanding Car Insurance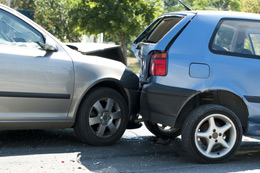 When it comes to purchasing a car insurance policy in New Bedford, most people just call the company they are most familiar with and ask them to make up a policy. Others rely on misleading advertisements from companies who spend lots of money on TV and Internet ads claiming that they have the guaranteed lowest rates.
The world of auto insurance has changed a lot in recent years and unfortunately, some of these changes could actually get you in trouble. This article will focus on the top 5 tips that all consumers should know before buying auto insurance in New Bedford, MA. They will help you to avoid the pitfalls that come with jumping into a policy agreement before knowing all the facts and can help you to save money while getting the coverage you need.
Property Coverage
Did you know that your Massachusetts auto insurance policy may not cover things that you have installed inside or on your car?  This is especially true if you have a pickup or van.  A lot of people think that their policy will cover any sound equipment or extra parts that they add on to their vehicle after purchase.  You need to talk with your agent to make sure these add-ons are covered under your policy.  However,  in most cases the coverage for the add-ons to your car will be settled on an actual cash value and not the cost new.  Your Massachusetts car insurance is designed primarily to cover damage or injury caused by your vehicle in an accident as well as some medical bills that occur as a result. You can add collision and comprehensive (fire & theft) coverage for damage to or loss of your own car.
Borrowed Vehicles
Did you know that your auto insurance policy might not cover you if a freind or family member uses your car and is not a listed operator on your policy? Any frequent user of your car should be a listed operator on your policy.  If you are in an at-fault collision while driving a friend's or family member's vehicle and you don't have your own auto insurance policy, the car owner might see a rise in his or hers insurance rate. It is also important to understand this if you are in the habit of borrowing someone else's car, or if you frequently lend out your car. Contact your agent to be review your situation in lending or borrowing cars.
Legal Minimum
The legal minimum as prescribed by each state is designed to ensure that drivers are at least covered for legal liability in the case of an accident. It is important that you know what the legal minimum is in Massachusetts, particularly if shopping for car insurance on some of the web-based insurance sites.
Each state has its own requirements and many of these services do not take those requirements into account when they let you use their "pick your price" type tools. Drivers are encouraged to get policies that are above the legal minimum to help them avoid higher out-of-pocket legal expenses in the case of at-fault collisions. For homeowners, especially those who have a lot of assets, high limits of liability and a personal umbrella are recommended.
No-Fault Insurance
This term is probably the most misunderstood term with regard to auto insurance policies. The idea of no-fault insurance is sort of a gray area at best. No-fault sounds like it is talking about an accident where no driver is at fault or that no one will be deemed at fault, however there is always someone who is technically "at fault" in a collision. What this term means is that regardless of who is determined to be at fault in the accident, the individual insurance companies pay out the medical claims for their own subscribers. In Massachusetts that is Part 2 of the policy called Personal Injury Protection. However, even though each company is paying out to those involved, the party who is determined to be at fault will see a raise in their insurance rates as a result.
Tickets
It is important to have a basic understanding of how speeding tickets and other moving violations can cause an increase in your car insurance rates. Even a ticket for an expired inspection sticker is considered a moving violation and will increase your rates.  Some companies will only charge customers for moving violations, meaning that parking tickets won't affect your rate.
Getting car insurance for your vehicle in New Bedford doesn't have to be a daunting task, but it is important to take your time and get the best policy for your money. With so much misinformation floating around the Internet, and bad advice from friends or family members, your best bet is to go to the source and ask your Borden Insurance Agency insurance representative directly. It is very important that you know what is required in New Bedford and that you can separate the myths from the facts regarding auto insurance policies so you can make an informed choice.